Child Abuse Recognition & Prevention
There's no worse crime than child abuse. This course is of increased importance for many employees because of the unique opportunity they have to identify children that have sustained abuse. Even when someone has been trained to identify abuse, however, major questions remain. What should be done? Who should be notified? Has the organization done everything in its power to prevent abuse within its own walls?
Course Specifics
Estimated Course Duration: 35 minutes
Compliance Period: 1 year
Number of Modules: 6
Course Screenshots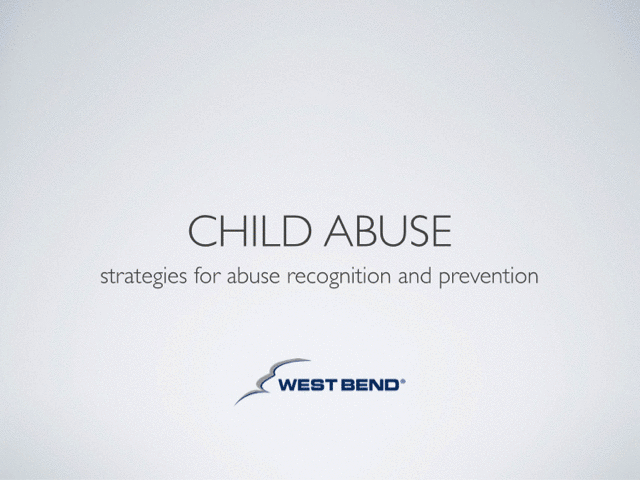 Course Outline
This course is broken into 5 modules and a final exam.
Introduction to Abuse Prevention

Prevalence of child abuse in the United States
Most common forms of child abuse
Warning signs abused children display

Warning Signs: The Jaycee Lee Dugard Story

Jaycee Lee Dugard's kidnapping
How two police officers saved her life

Taking Action and Identifying Predators

Steps to take when abuse is suspected
Identifying an abuser

3 Trends in Abuse Claims

Children trapped in one-on-one situations
Predators exploit a position of power
Criminal background checks reveal nothing

Protecting Yourself From False Accusations

Why people make false accusations
Tips for protecting staff