Bloodborne Pathogens
Exposure to a potentially life-threatening bloodborne pathogen isn't likely to happen to the average employee, but because the severity of even just one case is so high, this short online course is a must. Employees will learn the basics about bloodborne pathogens and will gain an appreciation for the enormous impact a single small slip up can have on their own well being.
Course Specifics
Estimated Course Duration: 35 minutes
Compliance Period: 1 year
Number of Modules: 6
Course Screenshots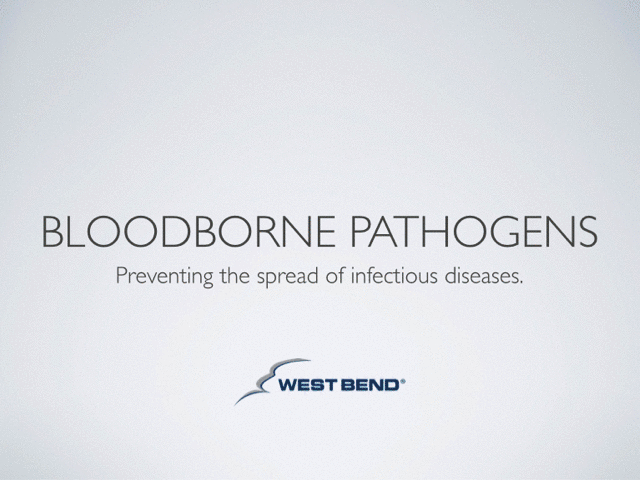 Course Outline
This course is broken into 5 modules and a final exam.
Introduction to Bloodborne Pathogens

Common bloodborne pathogens
Understanding frequency vs. severity
Exposure possibilities for various departments

Personal Protective Equipment
Proper Blood Cleanup

Spills on non-carpeted floors
Spills on carpeted floors
Spills on furniture
Spills on or near pools
Spills outdoors

Proper Handwashing

Steps to take after contact

Steps to Take After Contact

Clean the exposed area
Seek medical attention
Document the incident