Allergies
More than 55% of Americans now have at least one allergy…and that number is only going to continue to grow. Is your organization prepared to prevent, recognize, and treat the multitude of allergic reactions that may walk through your door?
This online course will help your staff understand what an allergic reaction is, what it looks like, and how to treat it. They will also learn the most common allergens they are likely to face while at work.
Course Specifics
Estimated Course Duration: 20 minutes
Compliance Period: Indefinite
Number of Modules: 2
Course Screenshots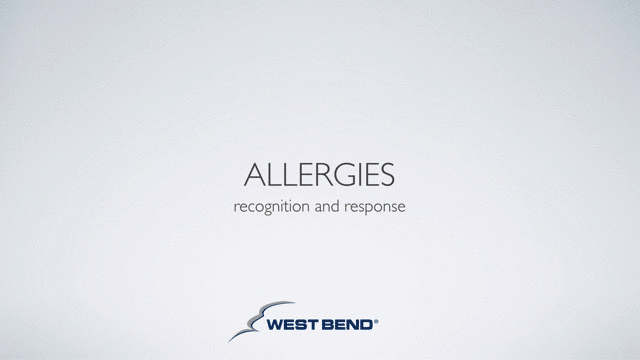 Course Outline
After completing the Allergies course your staff will be able to answer the following questions:
What is an allergen?
How prevalent are allergies in the United States?
What are the most common types of allergies?
Do people outgrow or develop allergies at different points in their life?
What are the key differences between a mild reaction and a severe reaction?
How do I treat an allergic reaction?
Are there special considerations when working with children?