Active Shooters
It's hard to imagine a more terrifying situation than an active shooter entering your Y. While it's difficult to simulate the chaos of an active shooter, it's important that Y employees have at least an idea of how they'd respond to such an aggressive situation. This course provides staff with the various circumstances they should be prepared for.
Course Specifics
Estimated Course Duration: 20 minutes
Compliance Period: 2 years
Number of Modules: 2
Course Screenshots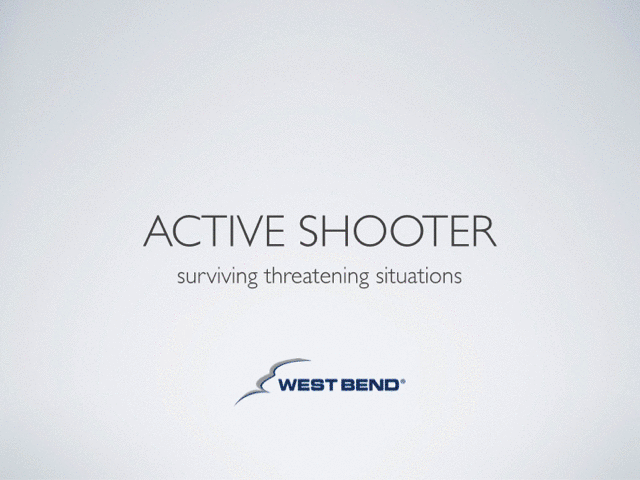 Course Outline
After this course, staff will be able to answer the following questions:
What is an active shooter?
How are recent mass shootings relevant to the Y?
What should you do during an attack?
How do you respond if you're working with young children? Or at camp? Or at the pool?
How can you help first responders?
What warning signs do violent people demonstrate?
What is the Ys EAP for active shooters?