A new article in Outside Magazine explores the prevalence of sexual abuse in swim clubs across the country. Author Rachel Sturtz interviewed abuse victims, their families, the lawyers involved in the cases, and abuse experts. The story that emerges is shocking and painful. This piece, while extensive, and at times disturbing to read, is worth the time.
Sturtz did thorough research into these cases and into USA Swimming's policies.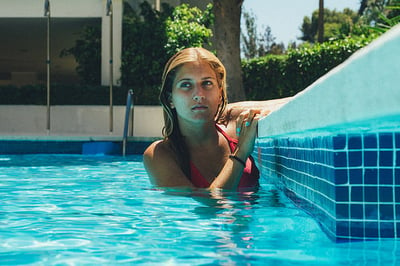 It's an eye-opening read that'll make any business think twice about the safety of the children they serve. Is your organization the kind of place that is willing to question a prominent member, employee, board member, or volunteer if an allegation is made?
USA Swimming Did Almost Nothing to Protect Victims
The article details serious abuse allegations by swimmers and cover-ups by the sport's governing body, USA Swimming. Victims describe abuse that often continued for years. Many claim that USA Swimming turned a blind eye to the abuse and did little to protect the victims. After intense media coverage in 2010, the organization made strides to rectify the situation, including publishing a list of banned coaches and creating Safe Sport, an abuse prevention program. Critics, however, say there still is not enough oversight and support for victims.
Sturtz states, "Coaches are usually good people who change lives for the better. Perhaps that's why most people assume, as I did, that sexual abuse in sports is a devastating but rare problem. Most people are unprepared for its scope."
Abuse in Club Sports is More Prevalent than Most Believe
With more than 40 million children playing club sports, this is something that cannot be taken lightly. She goes on to say, "Sexual abuse cases involving young athletes, across every sport, happen with much greater frequency than people realize." For every child who comes forward about abuse there are many more who do not. While some of the stories in this piece are still being investigated, they are very serious and cannot be ignored.
Many believe this could never happen in their organization, but, if the Outside Magazine exposé and the Penn State abuse scandal teach us anything, it can and does happen and we need to do everything we can to protect children from abuse.
Absolutely Nobody is Above Questioning
It can be very hard to believe that a beloved coach, volunteer, or mentor could ever hurt a child, which is exactly why your organization's culture needs to be supportive of victims. Children need to know they can come forward, feel protected, and have their voices heard. As hard as this topic is to talk about or even think about, children are counting on us to keep them safe. Everyone needs to step up to the challenge of evaluating the programs and policies in place at their organization to ensure no more children are victimized.