Drowning is the leading cause of accidental death of children ages 1-5. Additionally, research shows that children who do not learn to swim by the 3rd grade most likely never will. These two issues are the inspiration for the World's Largest Swimming Lesson, an initiative sponsored by the World Waterpark Association and supported by the PoolSafely campaign.
Yesterday's attempt at a Guinness World Record for the world's largest swim lesson saw an estimated 35,000 swimmers take part in water safety lessons.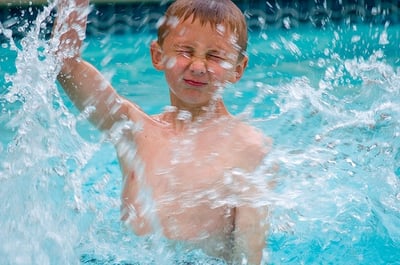 Tens of thousands of swimmers from twenty-nine countries on five continents participated in a simultaneous swim lesson designed to educate swimmers and help raise awareness about the importance of swim lessons in drowning prevention.
A number of organizations, many of which are PoolSafely partners like the World Waterpark Association and West Bend, participated in this monumental effort. Here are few headlines from some of the various organizations across the country that participated in this fantastic event:
What swimming lesson memories do you have?