For those not in the know... Lollapalooza is huge. Every year, thousands of people descend on Chicago to take in some of the music industry's biggest acts. This past weekend a record 270,000 peopled showed up to see the Red Hot Chili Peppers, Black Sabbath and Jack White perform.
I know that music can be a divisive issue, so I would never be so bold as to say that the Lollapalooza organizers "nailed" the line-ups. What I am confident in saying is that Lollapalooza absolutely nailed the implementation of their emergency management policy.
On Saturday afternoon concert organizers, city officials, and representatives from the National Weather Service determined that a powerful thunderstorm was headed straight for downtown Chicago. After a brief conference call the decision was made to postpone the upcoming acts and to clear the the concert grounds as soon as possible despite the weather conditions looking sunny at the time.
Concert stages were closed. Concession stands were closed. The big screens throughout the concert grounds were used to advise fans to evacuate.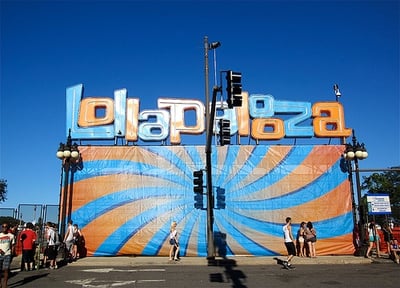 And social media outlets were used to drive the message home further... if you were in Grant Park attending Lollapalooza, organizers wanted you to leave and immediately seek shelter.
According to the Chicago Tribune, an estimated 60,000 concertgoers and an additional 3,000 more staff, artists and vendors left the park in 38 minutes... before a single drop of rain had fallen! Getting this many people to cooperate when severe weather wasn't visibly imminent to the average concertgoer is no small feat. When you consider that there were reportedly no injuries or arrests made during the evacuation and the reopening several hours later, the Lollapalooza organizers deserve a major pat on the back.
The success of this enormous evacuation is even more remarkable when you reflect on the death of a NASCAR spectator after a lightning strike at Pocono this weekend and the devastating events that led to five deaths at last year's Indiana State Fair.
If you are ever responsible for organizing outdoor events - whether it's a barbecue with your family or a concert with thousands of people - it's critical that you have an evacuation plan for thunderstorms, high winds, tornadoes, and wildfires. You never know when someone's life might be on the line.
Were you at Lollapalooza this year?
How do you think organizers handled the evacuation? Did you know what was going on? Did you know where you were supposed to go?