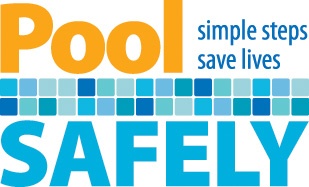 Thursday, May 24th was a big day for aquatics professionals, parents and kids everywhere. The Consumer Product Safety Commission's Pool Safely campaign kicked off the third year of its pool and spa safety awareness initiative.
As a Pool Safely Campaign Safety Partner, West Bend joined organizations like the Y, Safe Kids USA, and the American Red Cross in this year's goal of providing water safety outreach and education to parents and caretakers everywhere.
Live #PoolSafely Twitter Chat
Yesterday we all engaged in a live Twitter chat using the #PoolSafely hashtag to spread safety tips and answer water safety questions. Here are some highlights from that conversation.
Annually, an average of 390 pool & spa-related drownings occur w/ children under age 15 #PoolSafely

— Pool Safely (@poolsafely) May 24, 2012
According to the CDC, swimming lessons reduce the risk of drowning up to 88% among children 1 to 4 years old. #poolsafely

— Swim For Life (@SFLsafer3) May 24, 2012
#Lifeguards are not babysitters or miracle workers. They help prevent dangerous situations and handle worst-case scenarios. #poolsafely

— West Bend Safety (@Safety_WestBend) May 24, 2012
It is always a good idea to get young kids comfortable in the water, but supervision is the most important thing! #poolsafely

— Abbeys Hope (@AbbeysHope) May 24, 2012
Even if your young child IS a strong swimmer, it's crucial for parents to be IN THE WATER with their child at all times. #poolsafely

— West Bend Safety (@Safety_WestBend) May 24, 2012
Do you know the 5 truths about children who drown? Learn about what you can do: bit.ly/auztCs #poolsafely @poolsafely

— Safe Kids USA (@safekidsusa) May 24, 2012
Clear pools of toys & floats when play time is over, unsupervised & curious kids may try to retrieve them and could fall in. #PoolSafely

— KidSafetyPedia (@KidSafetyPedia) May 24, 2012
Always designate a child watcher when kids are around the water.#PoolSafely

—Rebecca W Robinson (@RebeccaSaveKids) May 24, 2012
Children with special needs also need to learn about swimming and drowning prevention! Watch our video: bit.ly/dshDL2 #poolsafely

— Safe Kids USA (@safekidsusa) May 24, 2012
And even 15-time Olympic gold medalist Michael Phelps got in on the action!
RT @Safety_WestBend: No one is drown-proof... even olympic swimmers @MichaelPhelps @ryanlochte @daratorres. Always #poolsafely!

— Michael Phelps (@MichaelPhelps) May 24, 2012
Pool Safely in 2012
A big focus in 2012 will be on educating the public about the need for swim training for minority populations. USA Swimming reports that 70% of African American and 62% of Hispanic children cannot swim. When you combine those scary statistics with data from the Centers for Disease Control and Prevention indicating African American children between the ages of 5 and 14 are three times more likely to drown than white children, it becomes clear just how important Pool Safely's campaign is.
If you are interested in getting involved with this incredible cause visit www.PoolSafely.gov and be sure to check out the entire #PoolSafely Twitter Chat.