Actions Speak Louder Than Words
In an era of heated political debates, finger pointing, and all-around disagreement and discontent, it's rare to find something nearly everyone can agree on. Keeping registered sex offenders away from the vulnerable and defenseless, however, is something most folks agree on. Unfortunately, keeping registered sex offenders at bay is often much easier said than done.
Do you have a policy that prevents registered sex offenders from joining, volunteering, or working for your organization? If kids or families spend any amount of time at your organization, I'm guessing that you do. In recent months, though,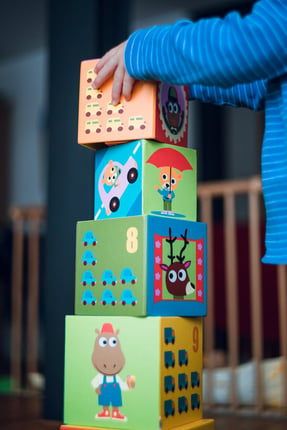 I've been surprised to see several news stories about organizations finding out that their membership base is comprised of one or more registered offenders. In many of these instances, a simple check against the National Sex Offender Public Registry would have immediately raised a red flag.
In general, we love the idea of a "No Registered Sex Offenders" policy, but the truth of the matter is, enforcing such a policy can be daunting and expensive.
You offer members, volunteers, and employees a very important sense of safety and comfort by promoting a strict policy on keeping offenders away. But when you fail to actually enforce such a policy, you've offered a false sense of security, and all you've really done is put these people at even greater risk. If you are going to talk the talk, you need to walk the walk.
Finding Registered Sex Offenders
Many of the safety recommendations our loss prevention representatives share with clients are unique. The reason being, all of our customers are different, and therefore, require a unique risk management program. Identifying registered sex offenders early and often, however, is one safety tip we share with EVERYONE.
Whether you own an in-home daycare or a three-story fitness center, whether you live in rural America or a major metropolis, whether you trust your neighbors or not… every single family-, woman-, and youth-focused organization should understand the best way to identify registered sex offenders in their area.
A search on the National Sex Offender Public Registry is a quick and cost-free step that identifies anyone registered as a sex offender. It searches every state's sex offender registry and provides a photo and details on prior offenses. Family Watchdog is a third-party service that taps into the government database and provides a map view of all registered sex offenders in an area. Family Watchdog is free but supported by advertisements.
Who Should I Check Against the Sex Offender Registry?
The short answer is... everyone. At least everyone over the age of 18.
Registered offenders come in all shapes and sizes. While it is true that the large majority of registered sex offenders are male, there are plenty of female offenders listed as well. And all pose an equal threat to the safety of your members and your organization's reputation. So, check both men and women, check every adult that applies for membership, check every person using a temporary or day pass membership, and - this is extremely important - every long time member and volunteer. Just because someone is clean cut, seemingly respectful, influential in the community, and a long-time member does not mean they are safe. Take these school teachers, for instance, who all have been charged with sexually assaulting students.
Offenders also have different approaches at exploiting their victims. Some will attempt to infiltrate your organization as an average paying member or guest, while others may attempt to exploit a position of trust by getting involved as a volunteer or employee. As an added precaution you may want to take a moment to view our Best Practices Guide for Volunteer Screening. Board members, sports coaches, summer camp counselors, lifeguards, and even janitorial staff should all be checked against the sex offender registry.
How Often Should I Check the Sex Offender Registry?
Most organizations don't like this answer... but you really should check your membership, volunteers, and staff against the National Sex Offender Public Registry at least once every year.
The easiest way to start this process is to check all new members, volunteers, and staff as they join the organization. Then check all members as annual membership renewals approach; often times this works best because it breaks the task into more manageable chunks. Volunteers and employees may not have clear annual turnover like members do, so it's best to set a standard time to do these checks. For a summer camp or swim club, the slower winter months might be a good time to check against the registry. For a child care center, the summer might be best.
Just remember, if you are going to talk the talk, you need to walk the walk. Protecting the vulnerable isn't easy, but for the long-term well being of a nonprofit organization... it's one of the most important responsibilities you have.