When visiting with customers, West Bend's loss prevention representatives almost always discuss the importance of using a well-drafted waiver (or exculpatory agreement). These waivers protect businesses from claims arising from negligence, and help reduce litigation expenses, and, in turn, insurance premiums.
While many business owners and nonprofit executives may recognize the benefits of having a strong waiver, the large majority of organizations we visit have exculpatory agreements that would almost definitely not hold up in court.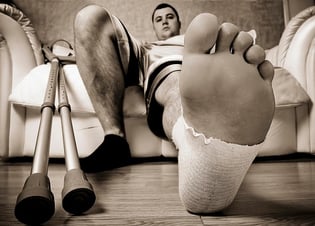 In fact, Mike Kipp, loss prevention manager for West Bend's specialty lines division says, "More than 95% of the organizations I visit in any given month use waivers that would likely be struck down in court."
If you are interested in reading more on the nuances of waivers and risk management for sports, recreation, and fitness organizations we strongly encourage you to take a look at some of the information on SportWaiver.com. Here are some blog posts and articles that we found to be particularly interesting:
Waivers are important, but they can also be confusing and intimidating. Following resources like SportWaiver.com can give any organization the peace of mind needed to operate without fear of costly negligence claims.
If you or your organization are looking for some basics bullet points on what makes an effective waiver, take a look at our article with 7 Requirements for a Strong Exculpatory Agreement. If the waiver your organization is currently using doesn't include these things your ability to protect against claims of negligence may be in jeopardy.