What do Frank Zappa, River Phoenix, Arthur Ashe, and Andre the Giant all have in common? They all died before this year's class of incoming college freshmen were born. And can you believe that Ferris Bueller would now be old enough to be their father?
Times have changed dramatically in the last 18 years. Fortunately, some hard working people in Wisconsin provide the rest of us with a list to let us know just how old we are getting.
Each year since 1998, Beloit College has released the Beloit College Mindset List. This slightly depressing list, "provides a look at the cultural touchstones that shape the lives of students entering college this fall."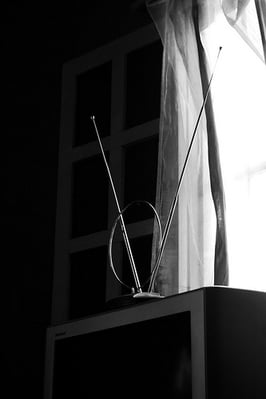 It was originally created by two professors at the college as a reminder to faculty to be aware of using dated references when communicating with 18 to 24-year-old students.
This list, which now receives more than one million hits annually, has become something of a quirky internet phenomenon, but it still provides valuable insight for anyone willing to take it seriously. Anyone that employees or instructs young adults would be wise to study the list, and make adjustments in the language, techniques, and references they use.
All of the safety tips on this site have been developed as resources for nonprofit, community-based, and youth-focused organizations to use during in-service trainings with lifeguards, child care providers, summer camp counselors, and the like. You'll recognize that many of these positions are often filled by the very same people the Beloit College Mindset List addresses. If you use dated references or topics when trying to reach these people, you are likely going to significantly hurt not only your credibility, but also severely diminish they impact you have on their development.
Here are some of my favorite subjects from the The Mindset List for the Class of 2015:
There have always been at least two women on the Supreme Court, and women have always commanded U.S. Navy Ships.
Refer to LBJ, and they might assume you're talking about LeBron James.
We have never asked, and they have never told.
They've always gone to school with Mohammed and Jesus.
Arnold Palmer has always been a drink.
Faux Christmas trees have always outsold real ones.
Sears has never sold anything off of a Big Book that could also serve as a doorstop.
They've often broken up with their significant others via texting, Facebook, or MySpace.
They won't go near a retailer that lacks a website.
When they were 3, their parents may have battled other parents in toy stores to buy them a Tickle Me Elmo.
"PC" has come to mean Personal Computer, not Political Correctness.
If you'd like to read the entire list check out The Mindset List for the Class of 2015.
Do you think it is important to adjust to the way young adults see the world? Or, should they meet us half way?