The majority of water safety programs reach out to older children, yet children ages 1-4 are at the highest risk of drowning. Rebecca Robinson believes that we need to have a global 'face' of water safety that engages very young children, and teaches them water safety the same way we teach children to cross the street safely. Jabari of the Water is one possible solution. She's working to make Jabari the 'Smokey Bear' of water safety.
Rebecca will be guest blogging for West Bend on a regular basis. We thought the best way to kick off her guest blogging experience would be an interview so all you of could learn a little bit more about her. Check out her personal blog at Rebecca Saves Kids.
Tell us a little bit about yourself and your role in drowning prevention.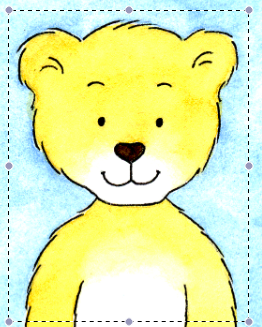 I come from drowning prevention in an unusual way. The issue is dominated by aquatic, and health and safety professionals at one end of the spectrum, and parents who have lost a child at the other, tragic, end. I am neither.
I have a pure business background (MBA and a MS in Organizational and Social Psychology), but I am also a mom and have always been passionate about helping kids. Three years ago, when I learned about what a big problem drowning was, it clicked and it became my life's purpose.
Looking at the issue from my unusual angle, and after extensive research, I believe that we need to permanently change how we relate to the water. Water is a fact of life and it can be a source of great joy as well as a danger. Respect and water safety need to be taught, while celebrating the joy, to both children and adults until it becomes ingrained and permanently changes our actions.
The analogy I like to use is: we teach children how to cross the street safely; we don't ban cars.
If we reach this generation of children, they will grow up to be safer adults and will teach their own children. I believe this is the only way that the drowning rates will permanently drop.
If you could tell a young lifeguard three things, what would say?
You are in a position worthy of great respect. You risk your life to save the lives of those around you every day. Having a lifeguard at a pool or beach is the equivalent of putting a firefighter in every front yard. Be proud of what you do.
Talk to the kids and parents. Help them to understand your position and to understand that you are not a babysitter, you are a paid public safety professional. Children are looking for positive role models, be one.
When you're on, you're on. Leave anything electronic or diverting in the office. [Editor note: Check out our latest Lifeguard Commandment Video - No Texting
What can swim clubs do in 2011 to protect young swimmers?
I'd love to see all aquatic facilities use some of their existing programs to teach children about basic water safety, outside of the pool. Water safety should be included in summer camp, Indian Guides, day care, child drop-off centers, and any number of classes offered to kids. Use one program with consistent, age-appropriate, repetitive messages starting with kids as young as one. It will not only make children safer, but it will give them a further positive association with the club. After all, a child who feels someone cares about their safety feels loved and included.
About the Author: Rebecca Robinson
Rebecca was born and raised in the United States, lived in the UK and France for 10 years, and has traveled extensively across the globe. She has a Master's Degree in Management from Northwestern University as well as a Master's in Organizational and Social Psychology from the London School of Economics. Today, she makes her home with her two children in her hometown of Chicago.
Global water safety for children has been Rebecca's passion and she can't wait to get up every day to work at it. She combines a love of statistics with a mother's passion, and a tenacious commitment to making the right change happen. Rebecca believes that we need both a global strategy to address the issue of water safety and drowning prevention, and local solutions to address cultural and geographic differences.
If you have any questions for Rebecca, we encourage you to leave a comment below.