[Editor Note: Number of states recognizing same-sex marriage or civil unions updated on February 2nd, 2012] A same-sex couple in North Carolina with three adopted children was denied a family membership at their local YMCA. The Y's policies and procedures indicate that only a "legally married husband and wife or those who file joint tax returns" may qualify for a discounted family membership.
The couple was encouraged to purchase two separate memberships – a single-with-dependents membership and a single adult membership. While this approach would have given the family access to the Y and its programs just like a traditional family membership, it would also cost an extra $30 each month.
Legislation Across the Country
Same-sex marriage is, and will continue to be, a hot-button issue in every corner of the United States. As more and more states start recognizing civil unions, domestic partnerships and same-sex marriages, allegations of discrimination will begin heating up.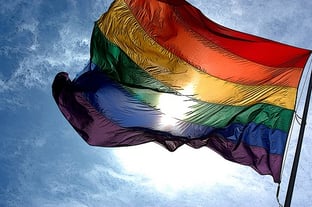 In June 2008, two states recognized same-sex marriages and an additional nine states recognized either civil unions or domestic partnerships. In 2012, six states recognize same-sex marriages and twelve recognize civil unions or domestic partnerships.
Discrimination Lawsuits Can Impact Insurance Premiums
Organizations like swim clubs and fitness centers that choose to limit family memberships to heterosexual couples in the 18 states that currently allow same-sex marriages and/or civil unions are highly susceptible to discrimination lawsuits. Do you know your states' laws on same-sex partnerships? Why wait to amend membership policies when it's too late?
Definitively taking a stance on either side of the gay rights issue could result in a public relations nightmare for an organization. Fortunately, a minor adjustment in the language of the membership policies can protect from discrimination lawsuits and bad PR.
Same-Sex Semantics
After researching the language used to define family memberships in many community organizations across the Midwest, we found that the policies vary dramatically between organizations. Some branches use language like:
Family Membership – A husband and wife that are legally married and living together with any of the following in the same household includes 1) dependents of husband/wife up to 18 or 22 if full-time college student, and 2) persons claimed as dependents on income tax returns of the husband and/or wife.
Many have chosen to offer a "household" membership in lieu of a "family" membership. The broader language typically looks something like this:
Household Membership – Two adults with or without dependents at the same address. Includes children up to 18 years old, and children in college full-time up to 23 years old.
While the broader language of a "Household Membership" might open up the possibility of two non-intimate adults purchasing a joint membership (such as college roommates or siblings), West Bend's in-house attorneys feel this language is effectively broad and removes the possibility for future discrimination insurance claims.
Feedback
We'd love to hear from you! Have these topics been discussed at your organization? How do you think adjusting your membership guidelines would be received by your members? Has your facility ever dealt with accusations of discrimination?