Abuse and Molestation Insurance Coverage
One of the most important and misunderstood child care insurance coverages is for claims of physical abuse and sexual molestation. A child care provider — regardless of whether they operate an in-home daycare or large child care center — is taking a major financial risk by not carrying abuse and molestation insurance coverage.
A claim of physical or sexual abuse against a child care provider can cost thousands of dollars and take months to defend, even if the claim is 100% meritless. When you consider that the annual cost for $1 million of abuse coverage is only around $5-$10 per child, there is little excuse for not being insured.
The Cost of a Meritless Abuse or Molestation Claim
"Even a small abuse and molestation claim with no merit can easily exceed $5,000."
West Bend provides child care insurance to more than 7,000 daycare centers in ten Midwestern states. Peter Hans, the Vice President of Legal for West Bend's division that provides childcare insurance, has supervised the investigation and defense of numerous abuse and molestation insurance claims. He notes, "Defending even a small abuse and molestation claim with no merit can easily exceed $5,000. Those businesses without abuse and molestation coverage will almost definitely be financially wiped out, even if they are found innocent. And it isn't rare for an abuse and molestation insurance claim to reach well into six figures in expenses and damages."
Do In-Home Daycares Need Abuse and Molestation Coverage?
Many child care providers – and particularly those with no employees – believe that abuse and molestation insurance coverage is unnecessary. After all, you as a provider know you would never abuse a child. Unfortunately for sole providers, it can often be the provider's word against that of a young child or deceitful parent. As childcare insurance expert Debe Marofsky explains in an interview about abuse and molestation insurance for daycares, sometimes a parent with a grudge against a childcare provider will make a false claim that their child was abused.
It is also possible that a charge could be made that someone loosely affiliated with the center, such as a family member, neighbor, or volunteer had inappropriate contact as the result of the provider's lack of supervision. After all, the most common claims of abuse or molestation do not identify the owner as the perpetrator, but instead allege that improper supervision allowed inappropriate contact by another person. Anyone that works with children should consider themselves as a target for potentially erroneous abuse or molestation claims.
Important Considerations when Purchasing Abuse and Molestation Insurance
All childcare providers should have answers to the following questions. In addition to reviewing your insurance program, take the time to establish a concise and written procedural statement regarding abuse & molestation. Ensure that parents, staff, volunteers, family members, and anyone else who has contact with the children is aware of this policy. Never attempt to handle claims on your own. If in doubt, report any evidence of abuse or molestation to the appropriate authorities and your insurance carrier immediately. And finally, obtain your insurance from a professional agent and company that understand the childcare business.
Do you even have coverage for abuse & molestation?
Most childcare providers that are insured through a rider on their homeowner's policy will not have coverage for claims of abuse & molestation. And even if a childcare center is insured through a commercial policy it's entirely possible that abuse and molestation coverage is excluded.
Childcare providers should look through their insurance policy closely and discuss coverages and exclusions with their insurance agent. If there is coverage, an insurance agent should be able to explain the limits of coverage and provide a copy of the specific coverage form.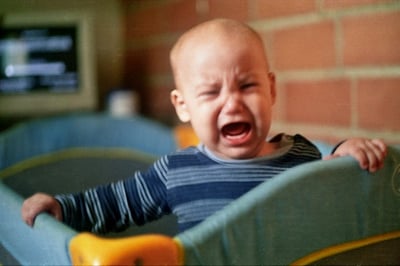 This form should clearly explain the terms and limit of coverage. If you don't understand, ask for clarification; you can't afford to be left in the dark.
What is the maximum dollar limit available for paying abuse and molestation claims?
The maximum claim payment limits will vary significantly from one insurance carrier to the next. Some childcare insurance companies provide coverage up to the liability limits, which may be as high as one million dollars per occurrence (claim) and up to three million dollars for all claims in a given policy period. A carrier may also offer higher limits through the purchase of an umbrella policy. Before relying on the benefits of an umbrella policy, however, it is important to check to see if the umbrella policy covers abuse & molestation claims.
Is there a bodily injury deductible or self-insured retention (SIR)?
A bodily injury deductible or SIR requires you, the policyholder, to contribute in the abuse and molestation payments with either a predetermined amount or a percentage of payments or settlements made. In today's competitive insurance marketplace the money a childcare center would save in slightly reduced premiums generally would not exceed the amount of the deductible or SIR. We recommend avoiding deductibles and SIRs.
Is there a sublimit for abuse & molestation claims?
Some childcare insurance companies are not willing to "risk" the full liability limits on the chance of an abuse or molestation claim. They only provide a "sublimit" of coverage from that of the general liability limits. For example, if a center has policy limits of $1 million, but the policy includes a sublimit of $500,000 for abuse and molestation claims, then the childcare center would only be covered up to the $500,000. In other words, the limit of coverage for abuse insurance claims may be lower than the limit for other types of claims. Beware of abuse and molestation sublimits.
Is the cost of defense within the limits of liability?
When it comes to abuse and molestation claims, the majority of payments are often for defense costs (i.e., investigations, legal bills, etc.), rather than the cost of settlement. Some childcare insurance companies have the defense costs "within the limits" of liability, rather than unlimited. For example, a policy with $500,000 liability limits and defense "within the limits" would only pay a maximum of $500,000 for loss and defense costs. Look for coverage where the defense costs are not within the liability limits.
Who is insured by the abuse and molestation policy?
A childcare insurance policy will state exactly "who is an insured". Sometimes this is defined differently with regard to abuse & molestation coverage. Does your policy include volunteers as an insured? Remember, abuse and molestation claims are most often filed because of negligent supervision of childcare staff and volunteers. It's important that these individuals are included as insureds.
Who is excluded from abuse & molestation coverage?
Those companies that provide even the broadest of coverage still exclude coverage for the actual abuser.When the abuse is an intentional act, rather than an accident, the perpetrator will not be covered.But often the facts are disputed and unclear. Look for a childcare insurance company that will defend any insured who is accused until the investigation determines that the accusation is, in fact, legitimate.
When a childcare insurance company isn't sure whether the accused party is guilty they should indicate that they are reserving their rights to deny coverage until the facts determine that the accused is actually guilty of intentionally causing the abuse or molestation. While the insurance protection may be denied to the abuser, it may still be provided to other insureds. For example, if an employee abused a child the insurance company could deny coverage for that employee, but still provide protection for the owner's improper supervision or hiring.
Daycare Insurance
If you are an in-home daycare or commercial childcare provider interested in learning more about ways West Bend can help protect your center, look for an independent agent using the West Bend Agency Locator. A West Bend independent agent can help ensure your center is fully protected with all of the necessary coverages, including Abuse and Molestation Insurance Coverage.